Andrew LaFever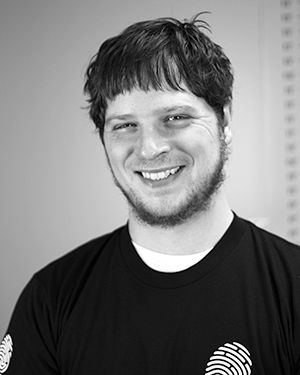 Andrew "O2" LaFever loves being able to bring his creative ideas to life in print.
He and his wife have two cats, Tyler and Jake, and love traveling and playing baseball together. They recently took a trip to Nevada where they flew in a helicopter over the Vegas strip.
Andrew often sets a playlist for the production floor where you're likely to hear anything from the 50's thru the 90's, Jurassic Park score included.
Codename: Osprey