Joshua Wilkinson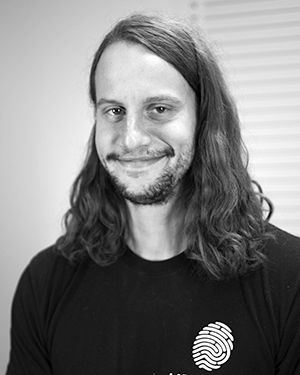 Sales rep and graphic designer Josh Wilkinson spends his free time directing an independent record label called The Company that specializes in limited edition vinyl records and cassettes. Josh has over 700 records in his personal collection alone.
He and his wife have six animals that were all either found, rescued or showed up on their doorstep.
His favorite thing about LargePrinting is that he's able to work closely with a few of his childhood friends.