Estimator / Project Coordinator - LARGE FORMAT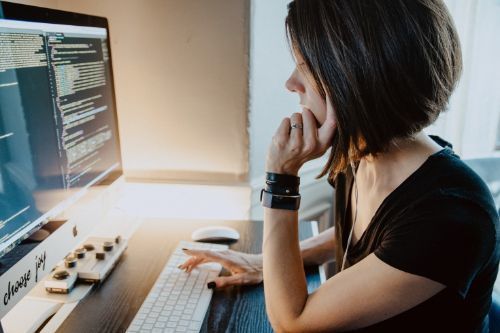 The Inside Sales Rep – Project Coordinator is responsible for all aspects of sales support including providing outstanding customer service, answering phones, entering orders, evaluating customer artwork, and communicating client expectations with internal resources from production to shipping and installation.
The ideal candidate will be competent in prioritizing and working with little supervision. They will be self-motivated and trustworthy. The Inside Sales Rep / Project Coordinator ensures smooth running of our company's customer facing activities and contributes in driving sustainable growth.
ESSENTIAL FUNCTIONS
Prepare and process quotes, orders, and sample requests
Provide outstanding customer service through both oral and written communications
Convey to the customer a sense of expertise in products, services and capabilities
Advise customers on best strategies to achieve their desired outcomes
Organize order details and process orders inside of our ERP system
Communicate project expectations with internal resources including design, prepress, production and shipping
Communicate fully with internal and external customers and follow-up promptly with quotes, requests, orders, and other tasks
Resolve customer requests, questions and complaints
Contact clients with questions on incoming jobs regarding specifications, deadlines, and budgets
Follow up all transactions to ensure complete satisfaction
Evaluate customer artwork against print requirements for production
Accurately enter correctly priced estimates and orders in the ERP System Cyrious Control
Accurately build and maintain customer database, pricing models and process documentation
Support account executives sales activities enabling them to close more business
Be flexible with solutions…custom print offers unique challenges every day
Other duties as assigned
QUALIFICATIONS
Minimum 1 year experience in wide format printing customer service, inside sales, production or related
Customer Service experience required
Experience in the Graphic Communications/Printing industry preferred
Adept with using a computer and experience in the Microsoft Office Suite
Experience with Adobe Creative Suite
Experience with ERP or POS systems, e.g., Cyrious Control, PrintIQ, SAP, Oracle, etc.
Experience using Cyrious Control a big plus
SKILLS
Positive, high-energy person who demonstrates an eagerness to learn in a fast-paced environment
Must have mastery of basic math and writing skills with an emphasis on accuracy
Attention to detail
Process oriented
Ability to multi-task
Ability to manage conflicts and issues effectively and remain calm and stable in difficult situations
Strong time management and organization skills to maintain own workflow and meet deadlines
Excellent written and verbal communication skills
Excellent customer service skills
Strong work ethic with ability to work independently, as well as, part of a team
Microsoft office suite knowledge is necessary
EDUCATION
Associate degree OR equivalent in graphic design or related field
Relevant work experience in lieu of degree will be considered
Please note this job description is not designed to cover or contain a comprehensive listing of activities, duties or responsibilities that are required of the employee for this job. Duties, responsibilities and activities may change at any time with or without notice.