Large Format Preflight Specialist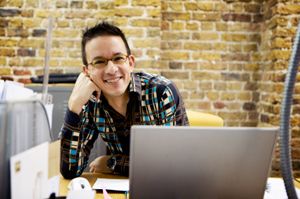 JOB DESCRIPTION
LARGEPRINTING.com has an immediate opening for an experienced Large Format Preflight Specialist who is skilled in preparing files, outputting to multiple printers and can organize daily jobs with operators to meet customers' deadlines.  This is a great opportunity to learn, develop and expand skills in the industry. 
Responsibilities
•    Adjust native files (usually in Adobe Illustrator) to print specifications, customer requirements, press limitations, and production requirements.
•    Manage quality control of artwork before it goes to print.
•    Assist in workflow and process improvement planning.
•    Accept incoming jobs that require art production, digital manipulation, or output.
•    Preflight all incoming digital files to ensure the most accurate and efficient production based on customer expectations.
•    Ensure that design layouts for print and cutting maximize media utilization while focusing on quality output
•    Provides constant analysis and improvement of current preflight and prepress standards against evolving industry standards.
•    Maintain proper calibration of digital equipment to industry standards utilizing modern RIP and color calibration equipment.
•    Coordinate with managers concerning schedules and deadlines, ensuring a smooth workflow.
•    Proof all jobs for accuracy, content, color, size, and production requirements.
•    Other duties as assigned
Key Skills
•    Proficient in pre-flighting, prepping files, trapping, composing, imposition, layouts, ripping to proofs and plates, and general troubleshooting.
•    Advanced proficiency in Adobe Creative Suite v4+ (Acrobat, Illustrator, Photoshop, InDesign)
•    Working experience in Esko i-cut Layout and Preflight, 
•    Knowledge on large format printers (roll and flatbed printers), roll laminators and two axis digital cutters.
•    Strong working knowledge of digital, offset, and variable data printing processes
•    A sharp eye for content, strong attention to detail, and focus on quality.
•    Strong organizational skills and interpersonal skills
•    Ability to work independently and with minimum supervision.
•    Responsible, dependable, hard-working, assertive, and the ability to work well under pressure in a fast-paced environment
Qualifications
•    Bachelor's Degree in Graphic Design or similar
•    2 – 4 years of printing/graphics experience
•    Experienced in current design and page layout software.
•    File prep and "fixing" for print-ready status - pre-flighting, layering, knockout, trapping, and overprints.
•    Ability to handle complex large format projects, like bus tiling and vehicle wraps, often with variable graphics, bus configurations, and delivery points. A high-level organization must be utilized.
•    Experience with Color Management rules and methodologies adhering to industry color standards.
•    Knowledge of ICC profiling, press profiling, and color gamut limitations are a bonus – this can be trained to new staff.
•    Exceptional Proficiency in Adobe Creative Suite, InDesign and Photoshop
•    Ability to thrive in a fast-paced environment and head multiple projects without losing focus.
•    Strong attention to detail
•    Stellar communication skills both verbally and in writing
•    Willingness to learn new skills and train others on these skills as they are incorporated into the digital workflow
Please note this job description is not designed to cover or contain a comprehensive listing of activities, duties or responsibilities that are required of the employee for this job. Duties, responsibilities, and activities may change at any time with or without notice.
Job Type: Full-time
Company's website: www.largeprinting.com
Company's Facebook page: https://www.facebook.com/largeprintingdotcom
Benefits
•    Medical Insurance
•    Dental Insurance
•    Life Insurance
•    Paid Time Off
•    401K