22"w x 17.5"h x 15"d Desk Shield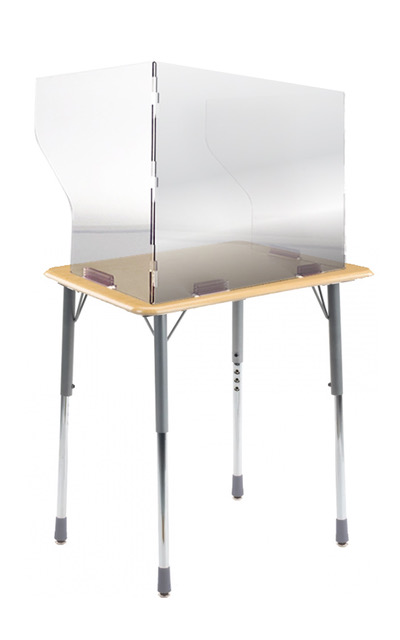 Designed for schools, these optically clear desk shields fit most student desks. They offer protection from splashes and sprays while enabling communication in the new classroom. Made with 1/8" PETG and easy to assemble - installation hardware shown is included.

Front: 22"w x 17.5"h Sides: 15"w x 17.5"h Desk Shield Custom sizes available.