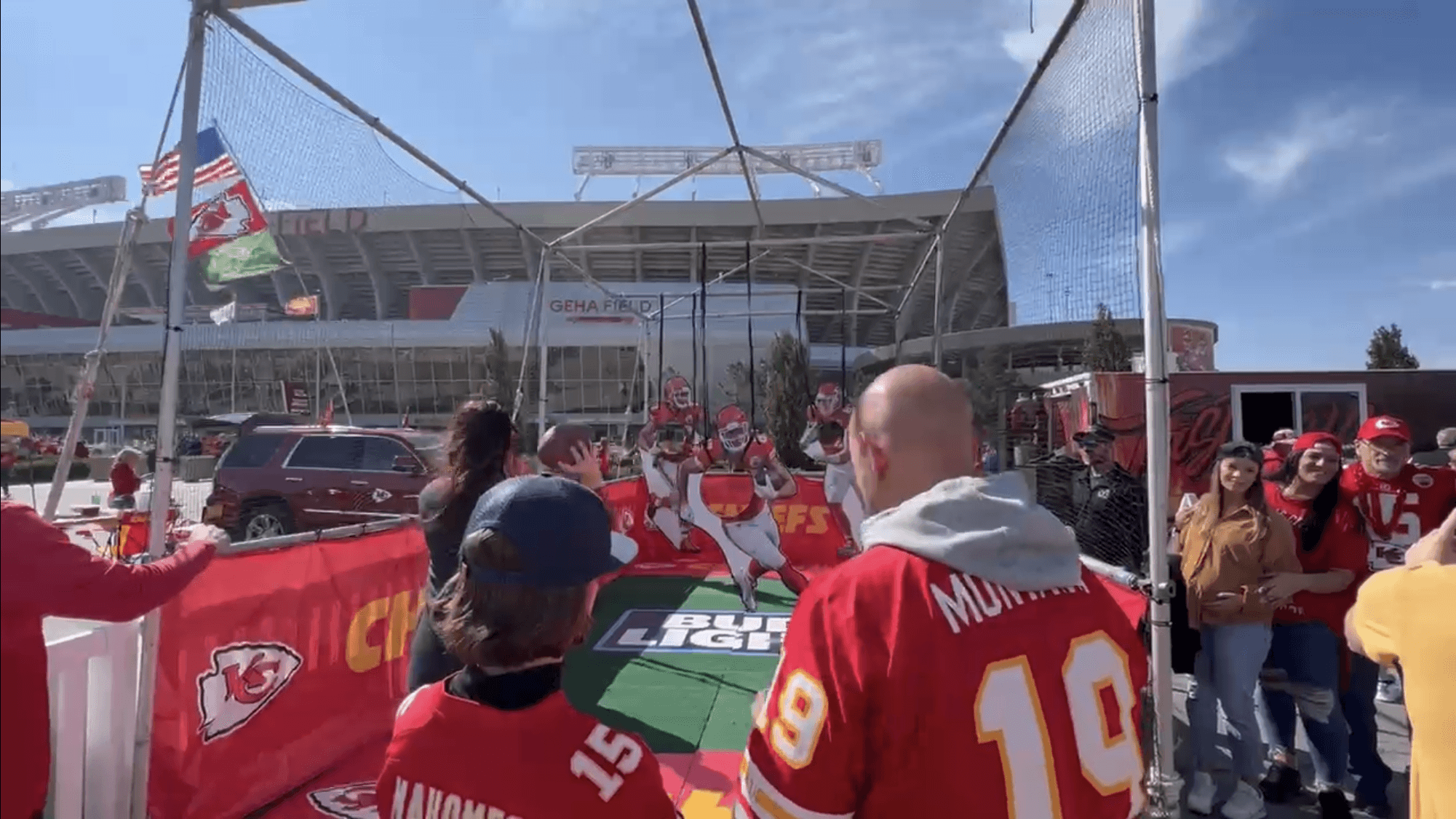 Featured at the last #Chiefs
home game #tailgateparty…the latest in #Interactive #Branding #Displays for #Budweiser.
Hanging targets for a passing challenge on a beautiful day.
Outdoor graphics made for floors…great on pavement, too. 
And of course #banners, #banners and #banners!!!
Thank you Sean Grams for bringing us this fun project!
#alumigraphics #branding #brandidentity #graphicdesign #visualidentity #corporatedesign
#GoChiefs #KCMO #kansascity #buylocal #innovation