KC Face Shields
---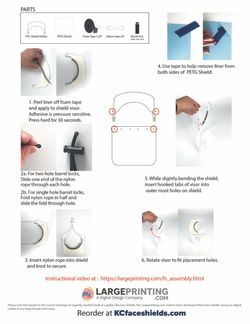 Assembly Instructions
KC Face Shields assembly instructions are included in the kit. We also keep the most updated version here. 
Peel liner off foam tape and apply to shield holder. Adhesive is pressure sensitive. Press hard and hold for 30 seconds.

Slide one end of the nylon rope into each hole on barrel lock.

Insert nylon rope into shield holder and knot to secure.

Remove translucent liner from both sides of PETG Shield. If needed, use tape to help remove liner from the PETG shield.

While slightly bending the shield insert hooked tabs of holder into outer most holes on shield. When applying the shield to visor, start on the last hook on both sides as shown and then attach to remanning hooks.

Rotate holder to fit placement holes.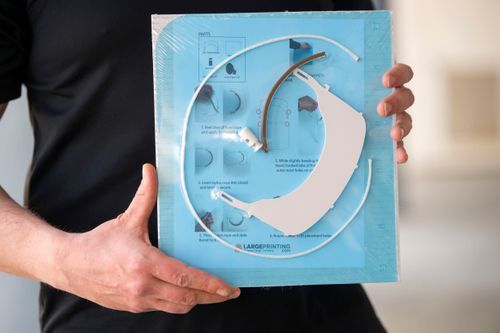 ---