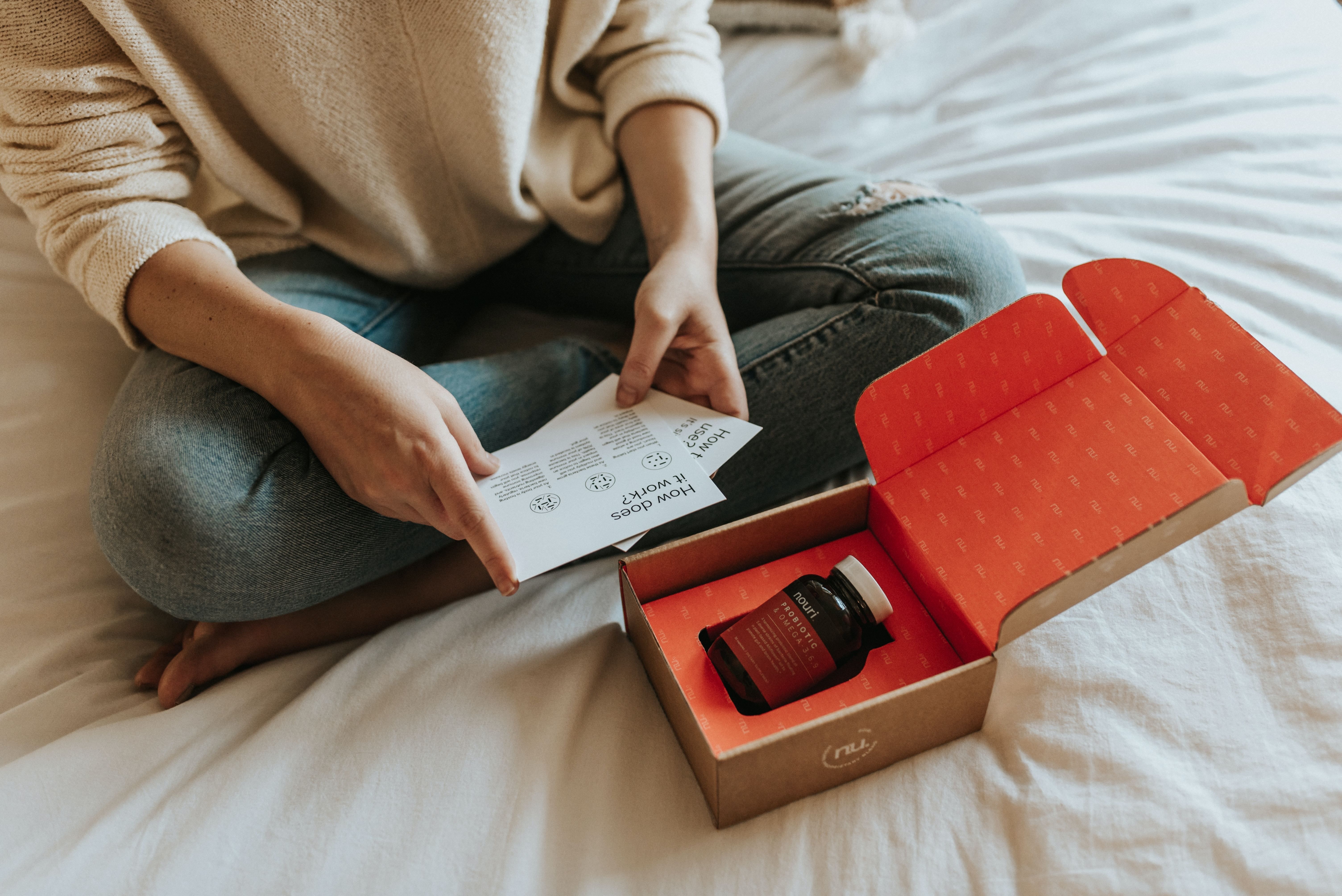 Life moves pretty quickly these days. And so do trends in graphic design. What seemed popular and trendy one year is totally obsolete the next. You don't want your branding to fall behind the curve.
In 2022, you're ready to give your business a new look. Whether you're designing signage or custom boxes, these print trends are something to consider. We've gathered the biggest print design trends for 2022 to help you out:
If you're sending direct mail to your customers, how do you ensure that it won't end up in the trash? You don't want your marketing materials to be lumped with the pile of junk mail your clients get every week. You need something that makes your message stand out. You need a customized direct mail box. 
The way you design the packaging of your products will impact how your customers feel about them. Make your direct mail as unique as your business with a custom box.
Here's what's great about custom designs: you choose whether or not you want to follow trends. Keep things classic, or try something completely different with a custom box.
Posters & Store Displays 
How many hours have your customers spent standing in line? We're willing to bet that number is double (maybe triple) what it used to be. While they're waiting to pay or ask a question, give them something to look at with unique posters and store displays. 
Make the walls in your business more interesting with eye-catching posters. Use them to promote positive messages or tell customers a bit more about your branding. With large format printing, you can transform the walls of your store.
Anti-Design
When it comes to graphic design, there are a few unspoken rules that artists rarely break. Things like: don't overcrowd your design, don't use too many colors, and make your text easy to read. 
Anti-design is taking over this year. It's a design concept that says goodbye to traditional design conventions, and instead, does the exact opposite. Overlapping fonts, crowded designs, and unusual color combinations are the name of the game. Give your branding an unexpected edge with anti-design principles.
Unusual Fonts
Just like all aspects of graphic design, we see various trends in typography from year to year. In 2022, it seems like more designers are embracing imperfections like uneven sizes, unconventional letters, and bold colors. 
A lot of experimental fonts are rising to the forefront in 2022, some that verge on being hard to read. The fonts we use in our designs can change the way that customers receive our message. 
Shelf Talkers & Stickers
How can you help your customers along the buying process? As they're browsing the products in your store, you can use stickers and shelf talkers to communicate with them. These small yet effective graphics can be used to encourage purchases and catch attention. Catch their eyes with phrases like "On sale now!" or "New product!".
3D Designs
Are business cards still relevant when you can send your customers 3D printed marketing materials instead?
Send your customers something unexpected with a 3D printed design. Depending on what you sell, you can use 3D printing services to create something that matches your brand identity. Whether it's a store display, custom signage, or a toy/keepsake, you can bring your design to life in 3D.
Popping Colors are Popular
There's a time and place for basic neutral colors. That time is not in 2022.
This year, it's all about bold and bright colors. We're talking candy pinks, emerald greens, and sky blues. It's a psychedelic, vivid color scheme that demands attention. Designs like these are sure to leave a lasting impression. 
These bright colors are tied to a futuristic vibe. It seems like, in this coming year, we're ready to leave the old trends behind and embrace something more modern, colorful, and sleek.
In the new year, it might be time to try a new look to increase brand awareness. Rethink the way you use graphic design with your marketing materials, from product packages to the ads in your store. Convey your message effectively with custom packaging designs. 
Ready to start using these 2022 design trends in your branding? With our Package Design & Prototyping services, we'll be there to help you every step of the way, from conceptualizing your design to executing the prototype. At LARGEPRINTING.COM, we have a range of printing solutions for you, including 3D printing and signage. Contact us today!