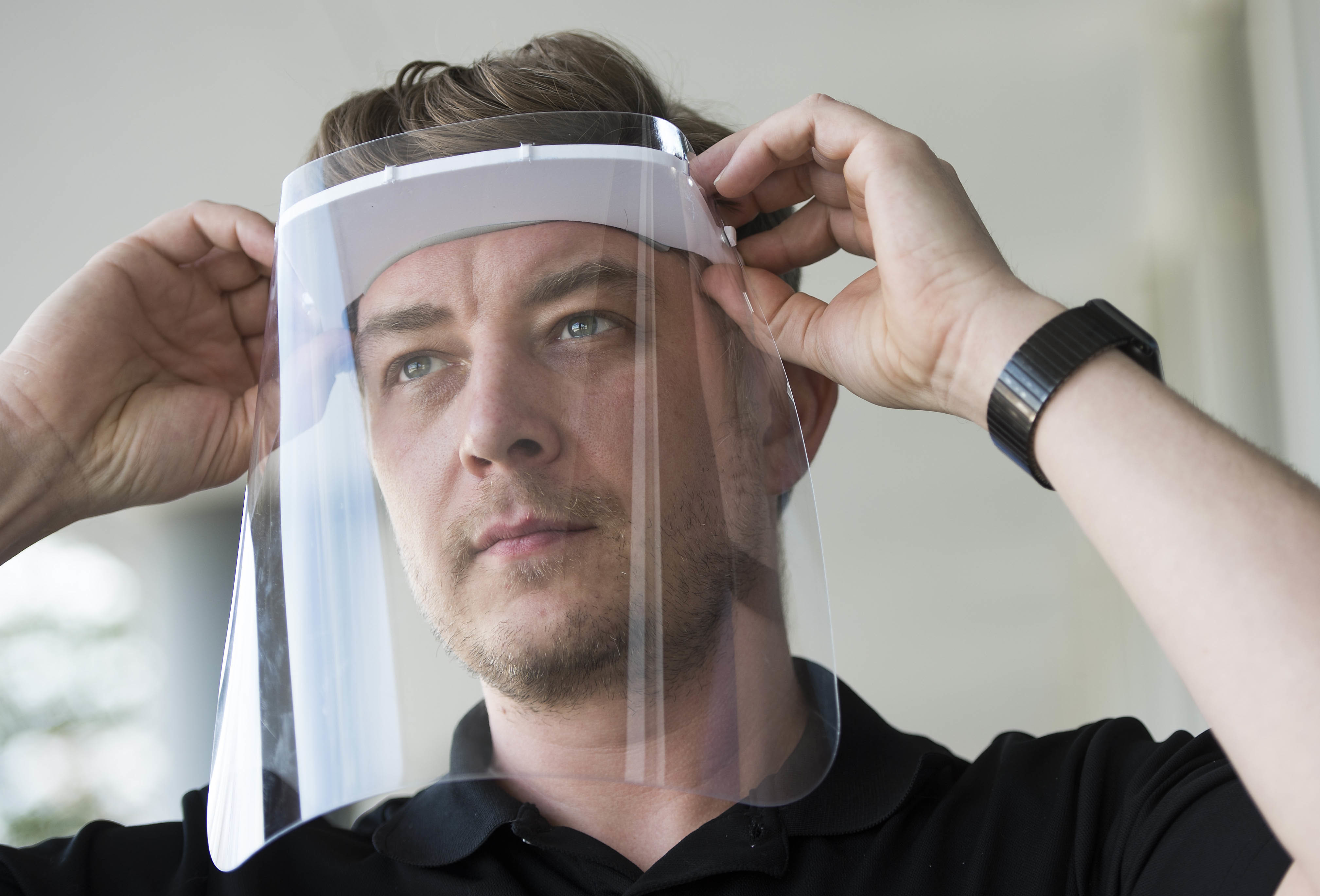 Universal Fit Optically Clear .020 PETG (Polyethylene Terephthalate Glycol) Face Shield
Visor extends 1.5" from forehead when worn.
Shield dimensions 12" x 9.5"
.020" Thickness

We use clear PETG* for the shield. The visor is lined with foam for comfort. Cord locks for the nylon rope make it easy to adjust for fit. The PETG shield is replaceable without replacing the entire unit.