22"w x 17.5"h x 15"d Portable Desk Shield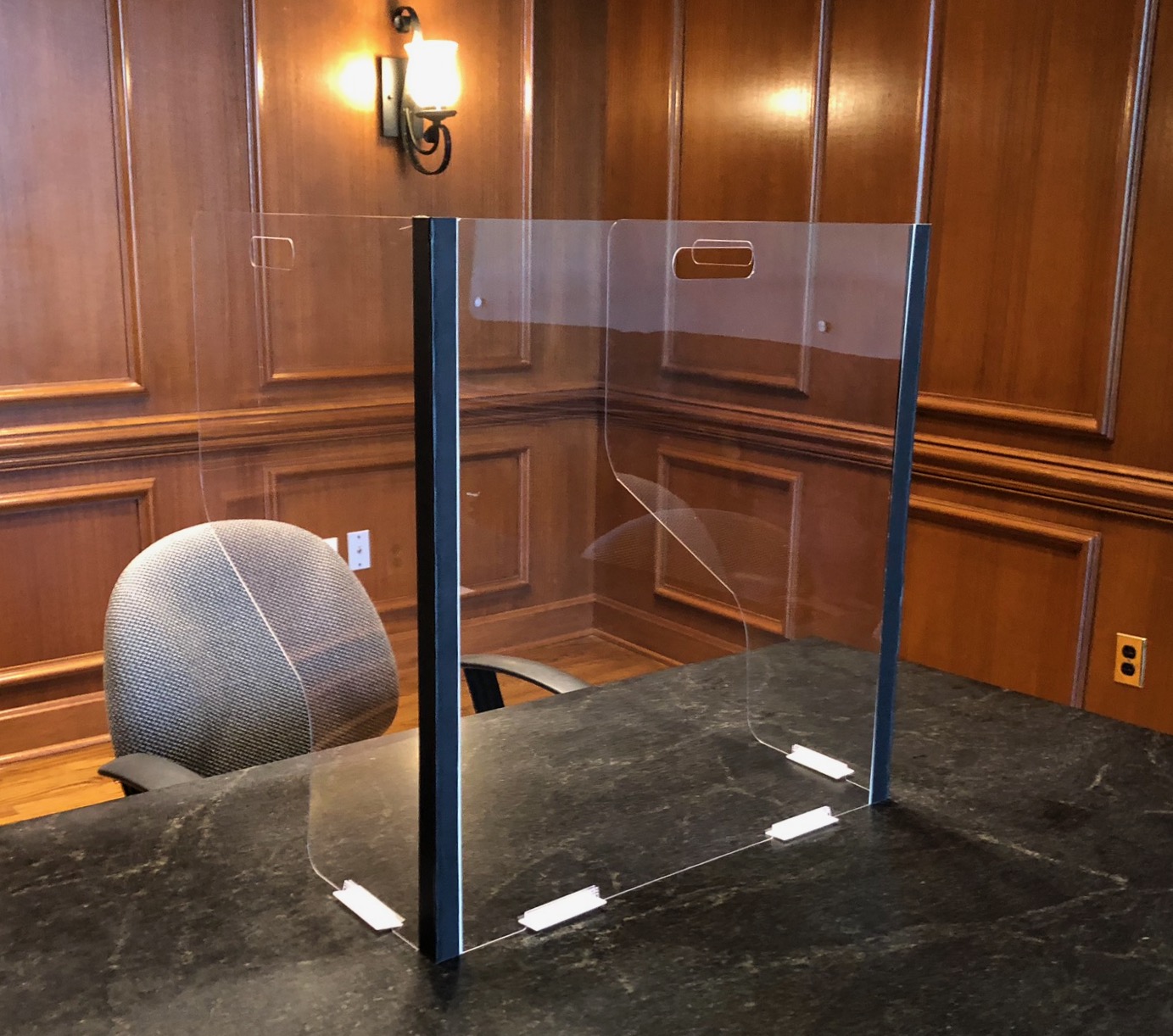 Designed for schools, this clear desk shield offers protection from splashes and sprays while enabling communication. Precut handles and flexible hinge tape make this unit portable - use it in classrooms, cafeterias, libraries and more.

Made with .060 clear PETG this portable unit is easy to use and easy to clean.

Front: 22"w x 17.5"h Sides: 15"w x 17.5"h Desk Shield Custom sizes available.