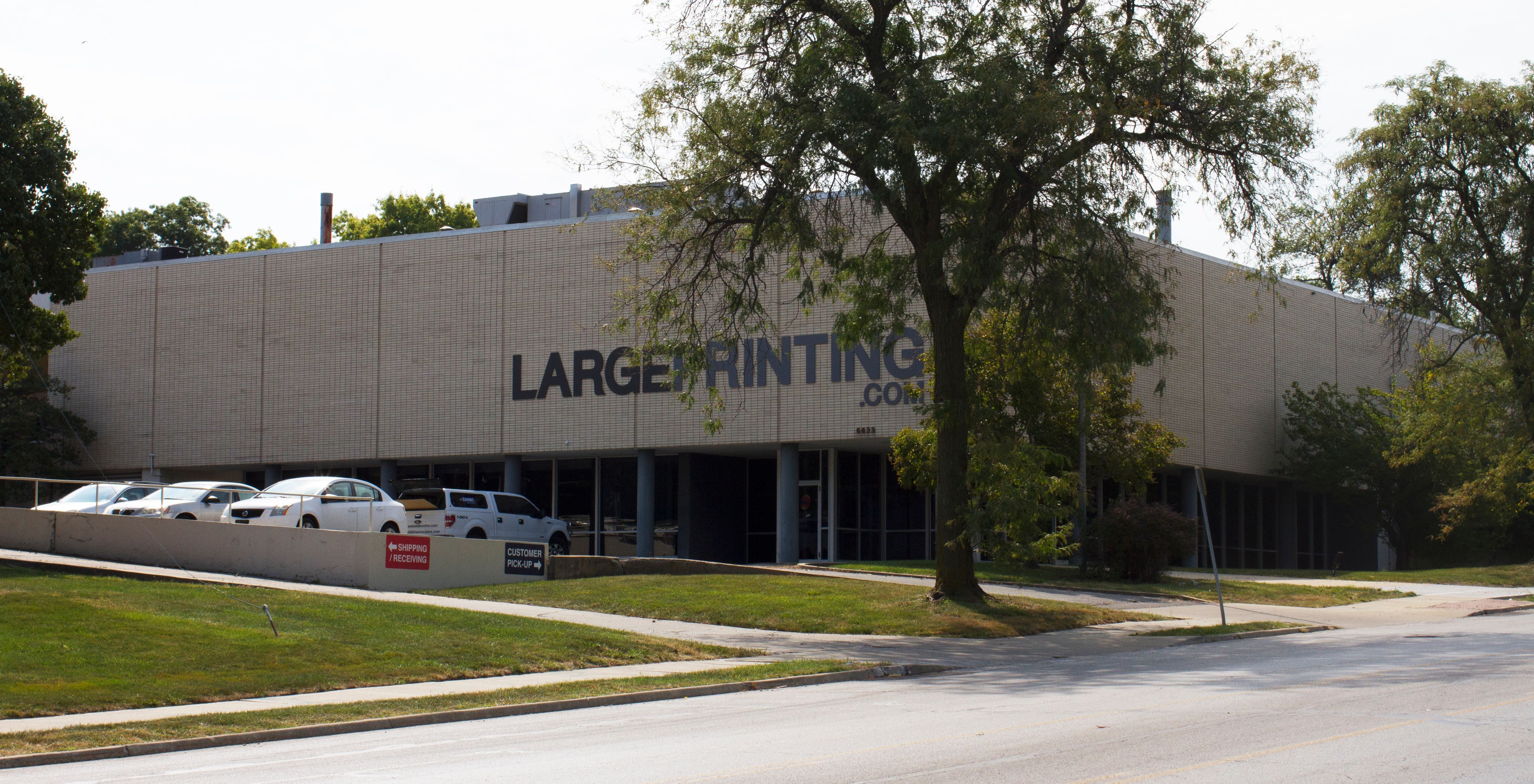 We started as Digital Design, LLC in 2000, with 2 guys, 2 computers and a laminator in a 750 square foot space in the River Market. We originally focused on the legal industry. At the time, trial exhibits were used widely in courtrooms. Attorneys paid top dollar for high-quality exhibits and super-fast turnaround times. Trial technology evolved soon after we opened to PowerPoint and video exhibits.
We quickly pivoted to the Advertising market. Our products and services were a natural fit for their needs. Since then, we expanded our client base to engineering, marketing, retail, and municipal governments.
Our solutions grew along the way, too. No longer just a poster shop, we now offer a wide range of printing and cutting solutions including banners, signs and store displays, die-cut stickers, decals and cut vinyl. Most recently we are honing our skills with package design and prototyping – winning 3 industry awards for Innovation and Design in 2020 and 2021.
Never a group to sit still, we added large format 3D Solutions including up to 1 meter x 1 meter x 1 meter additive manufacturing, vacuum forming and laser cutting earlier this year.
As we grew, we moved to progressively larger spaces. First to 5,000 square feet in Landmark Lofts, then to 10,000 square feet at 301 E. 31st Street and finally to our new home on 63rd and Troost. We added personnel as we grew. Now we are LARGEPRINTING.com and employ 19 people that keep us running like clockwork.
We rebranded with our move to Troost. Inspired by the building's previous occupant – the Kansas City Crime Lab - our designer came up with our signature fingerprint logo. There are 16 ridges in the print – one for each employee at the time of the move. The entire print represents our 17th employee - LARGEPRINTING.com's CEO. Every employee has a unique set of 3 ridges highlighted on their business card. This personalization will not need to repeat until we reach thousands of employees.
If you ever tour the shop, you'll see everyone's mugshots posted below the old Kansas City Police Crime Laboratory sign. It's one of several holdovers from the old space.